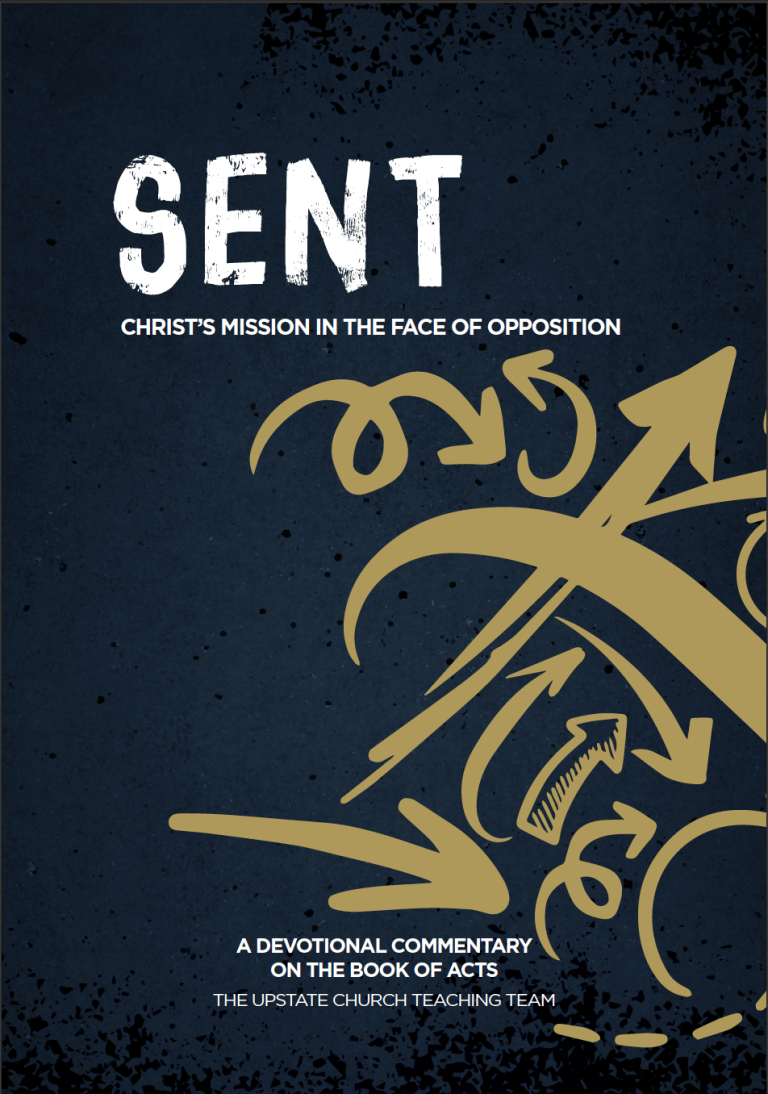 SENT
Christ's Mission in the
Age of Opposition
The Upstate Church Teaching Team is excited to bring you this devotional commentary on the book of Acts. This is a companion book to the Sent Sermon Series.

Physical copies of the book can be found in the lobby of each campus. A digital pdf of the book can be accessed here!